Vanilla Ice has a new line of lights and is better than you and your friends
F Scott Fitzgerald one said "There are no second acts in America" but it is also worth noting with no punctuation not even a comma here nope just gonna go right into the next sentence F Scott Fitzgerald was a noted drunk and died young so ultimately cannot be trusted.
Rapper Vanilla Ice pissed in the dead face of F Scott Fitzgerald recently, by announcing his own line of lights.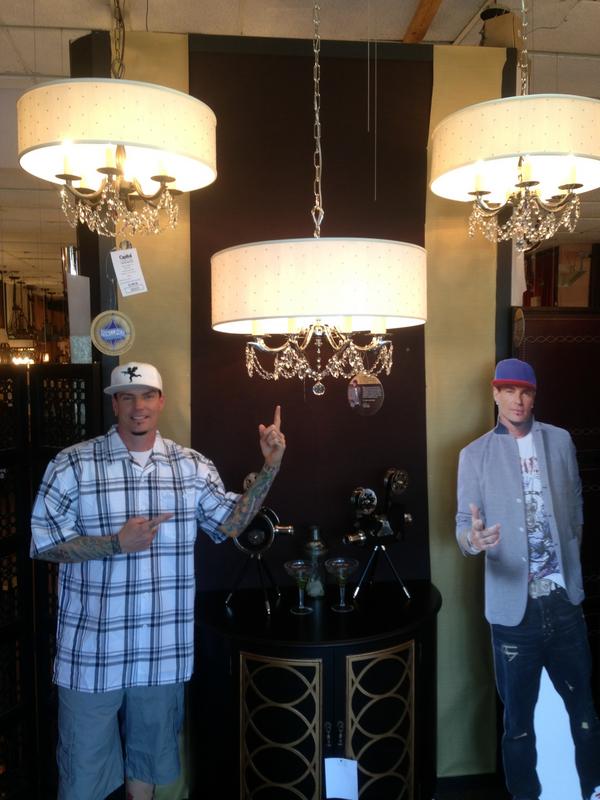 Which is the best thing in the entire world, as you can see, because it means that Vanilla Ice is alive and doing well and has his own opinions on lights. So much so, it would appear, that he has actually designed his own lights to be bought and/or sold by the public. That's incredible. That is America. It's been 23 years since "Ice Ice Baby" and he's actually doing something with his life and didn't go the whole "bummed out ex-celebrity" route with the drinking and the dying. He's accepted his role in the grand scheme of things and is totally OK with his life and that, my friends, is not something everyone could say about themselves. Therefore, Vanilla is an almost zen-like figure with a grasp on the American tradition – much more than F Scott Fitzgerald ever was.
What would you rather do, read "The Beautiful and Damned" (boo! hiss!) or listen to "Ice Ice Baby" again? Exactly.
Source: Twitter