This monkey has adopted a stray kitten as its own
Anne Young, an amateur wildlife photographer (and, possibly, luckiest person in the world) was visiting the Monkey Forest Park in Ubud, in Bali, Indonesia, when she spotted a wild long-tailed Macaque snuggling with a kitten.  She realized that the monkey had adopted the ginger cat as its own, and the two hung out as father and child, creating some of the cutest photographs that have ever existed.
Young said that the monkey was very protective of the kitten when she tried to photograph them, but she managed to get some great shots.
Here we see the two snuggling casually:

via animals-zone.com
Hanging out with another monkey (Dad's super protective):

via animals-zone.com
Posing like the adorable super models they undoubtedly are: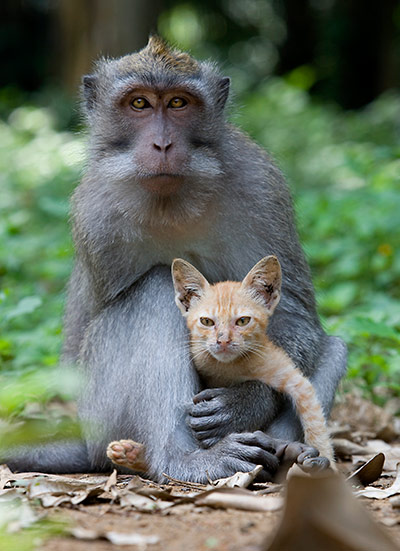 via The Guardian
Snuggling some more: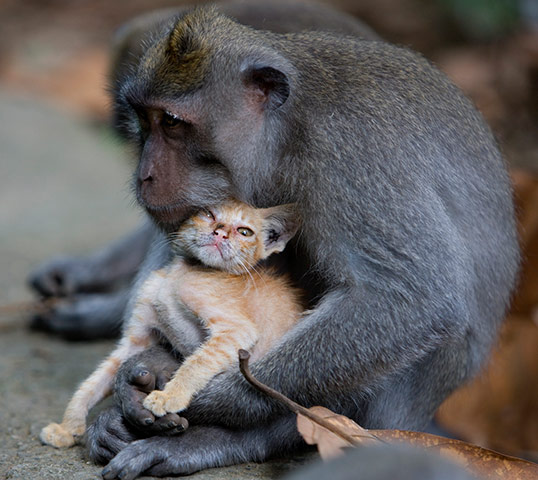 via The Guardian
Cruising through the forest as the monkey holds the kitten like a baby: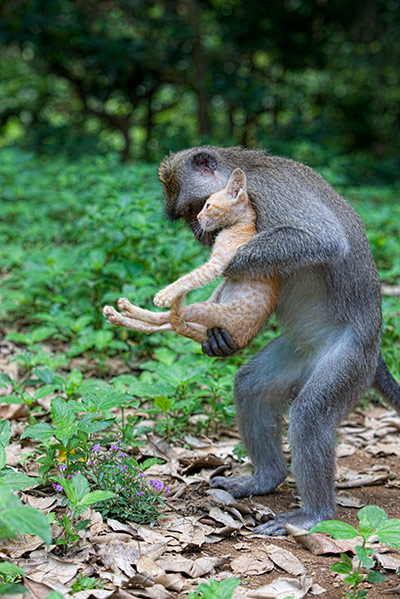 via The Guardian
And contemplating the meaning of life: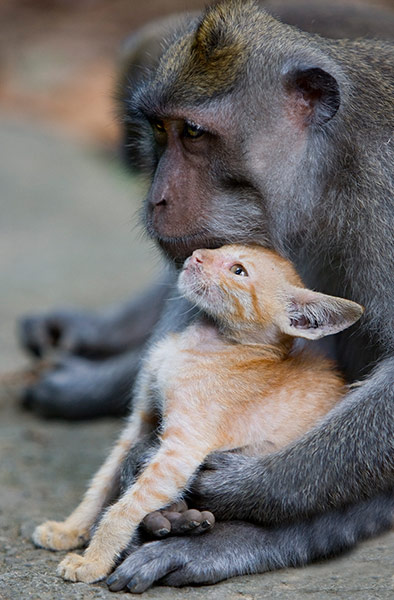 via The Guardian
For more information about the incredible Monkey Forest in Bali, and more adorable pictures of monkeys, check out their site.
Follow @megelizabeth