That 'un-retouched' photo of Cindy Crawford is totally fake
A couple weeks ago, a supposedly unretouched photo of Cindy Crawford in a bikini went viral. It was supposedly from a Mexican and Latin American Marie Claire cover shoot from the December 2013 issue of then then 47-year-old supermodel.
Since the photo was released, Crawford was lauded for her bravery in showing her body as it is without the benefit of airbrushing and other photo enhancements while others attempted to body shame the almost 50-year-old woman for supposedly "letting herself go." However, the reaction was mostly positive, unlike the release of other celebrity photos.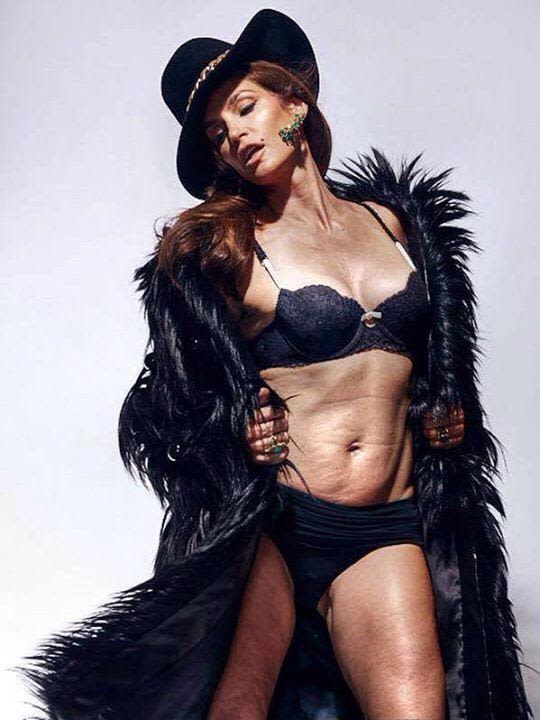 The only problem is, this photo was allegedly stolen and then enhanced to add wrinkles and weight to Crawford's midsection, claimed photographer John Russo. According to TMZ, the photographer's lawyer sent out a threatening letter demanding that outlets who have posted the photo under the guise that it is legit should pull it down immediately.
As if to further discredit the photo, Crawford's husband Rande Gerber posted the following bikini pic on his Instagram feed on Valentine's Day.
So much for letting us believe that Crawford and her superior genes age like the rest of us.
[TMZ]