Ryan Gosling gets down in silver Hammer pants at childhood dance recital
Given that Ryan Gosling was a child star, videos of him as a kid singing and dancing are nothing new. However, there's something magical about this 1992  pre-"Mickey Mouse Club" dance recital simply named "Ryan & Company." Just look at the way he's able to pull off silver Hammer pants about two years after the rapper peaked. Given the fact that his squad of female dancers are downgraded to "& Company" its pretty clear that Gosling's star power was obvious from the get-go.
Thanks to Defamer for this gem of a .GIF from the important archival video.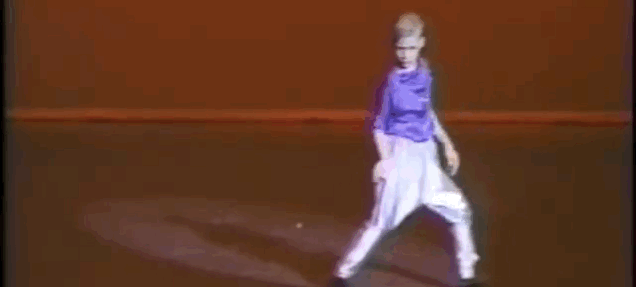 [h/t Mashable]