Azealia Banks gets naked, talks sex and racism [NSFW]
Rapper Azealia Banks sat down for a fascinating and provocative interview with journalist and all around mensch Rob Tannenbaum for the April issue of Playboy. Given the outspoken rapper's history of calling out Iggy Azalea on her blatant cultural appropriation, it's a given that her Playboy Q&A would be brash, candid, and unapologetic.
Perhaps Banks is the most unguarded when she is talking about dealing with the racism inherent in contemporary pop culture:
The race thing always comes up, but I want to get there being very black and proud and boisterous about it. You get what I mean? A lot of times when you're a black woman and you're proud, that's why people don't like you. In American society, the game is to be a nonthreatening black person. That's why you have Pharrell or Kendrick Lamar saying, "How can we expect people to respect us if we don't respect ourselves?" He's playing that nonthreatening black man shit, and that gets all the white soccer moms going, "We love him." Even Kanye West plays a little bit of that game—"Please accept me, white world." Jay Z hasn't played any of those games, and that's what I like.
She's also outspoken about how that racism affects her on a personal and professional level.
"Lorde can run her mouth and talk shit about all these other bitches, but y'all aren't saying she's angry," said Banks. "If I have something to say, I get pushed into the corner."
The discussion of race is so pervasive that it even creeps into the typical sexy Playboy interview topics. Banks: "I should be getting dick all the time. I like to fuck. [laughs] But I can't just meet a guy and fuck him. I'm too afraid of getting herpes or some shit. I like to feel them out, and then I start talking about my black female problems, and we get into a conversation about race, and then we disagree and don't have another date."
The entire interview is mandatory reading. Check out the whole thing here.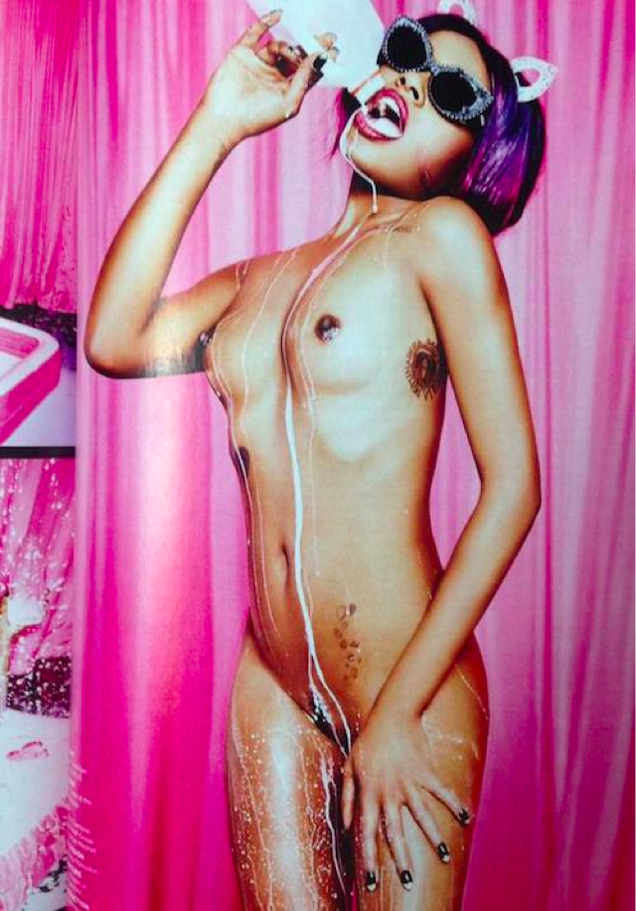 [h/t Defamer]