Angry tortoise (slowly) chases the guy who interrupted it having sex
Sure, it's in Paul Rose's job description to get up and close and personal with all kinds of wildlife for National Geographic, but maybe he should have left these two tortoises alone when he encountered them in the Seychelles. The two tortoises are in the lighting the candles and making out portion of foreplay when Rose rudely interrupts by approaching them with his camera crew.
The one tortoise decides he has had enough and engages Rose in the lowest stakes chase ever. It's almost cruel how Roses eludes the tortoise by just walking backwards, and patronizing the little guy in the process.
On a related note, google "turtle dick." You won't be disappointed.
Also, shout out to Gizmodo for this .gif. Look at the simmering rage on that guy's face.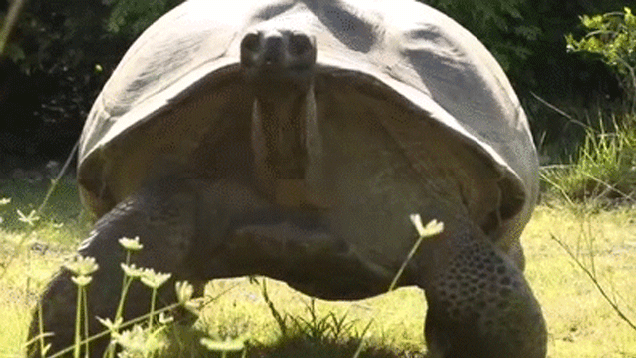 [Mashable]